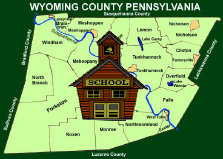 FIFTY-NINE YEARS of helping one another!
Our little credit union is where you can
save money safely, automatically, and at a good rate,
obtain loans for prudent purposes at competitive rates, and
have added financial security because of life insurance we buy for you that could be worth as much as $18,000.
still hear a person's voice when you call!
Wyoming County School Employees
Federal Credit Union

Keystone College ~ Lackawanna Trail ~ Tunkhannock Area
Serving One Another Since 1956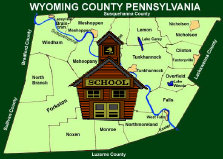 "SPRING-INTO-SUMMER SAVINGS"
1 year at 6% in multiples of $500
(subject to all usual lending criteria)

Can we help your ideas blossom?
> a new set of wheels?
> home remodel?
> travel?
Take time to smell the flowers!
Join our small,
old-fashioned credit union!